I'm Begging Marjorie Taylor Greene To Keep Operating In Good Faith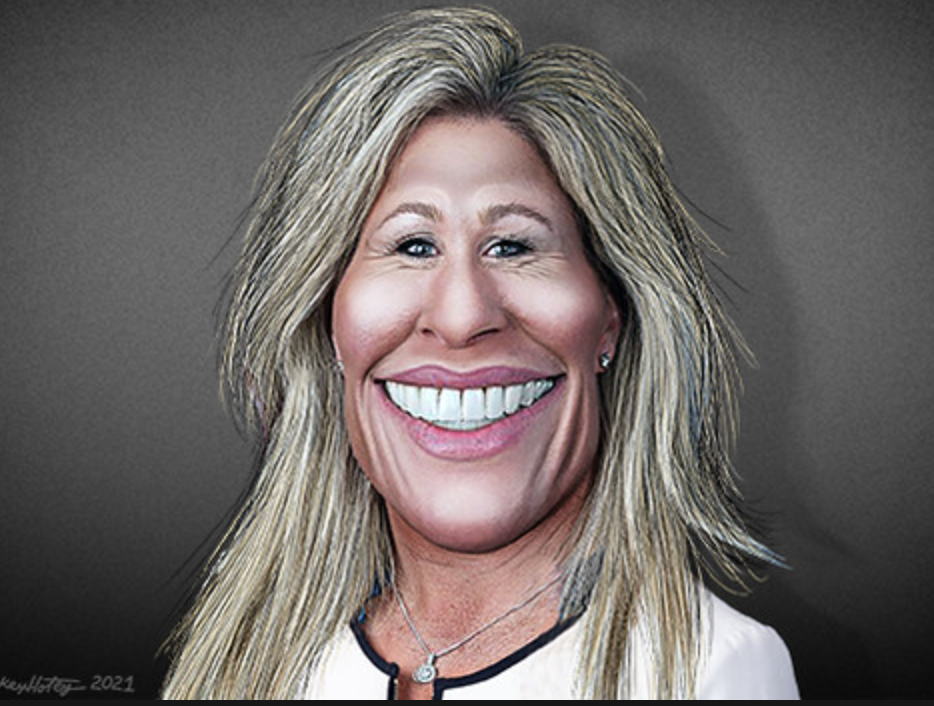 It can most generously be called a strain of laziness that runs through the conservative movement, or most accurately described as an everlasting authoritarian impulse: The deep yearning for struggle to end, to be done with politics, to stop with the messiness of representative democracy.
Probably by now you had the misfortune of hearing Rep. Marjorie Taylor Greene's grand plan for a "national divorce," which quite hilariously passes for intellectual discourse on the American right. Taylor Greene, who in recent months has gained the favor of bad-faith provocateurs like Glenn Greenwald and who, along with her personal trainer, certainly knows something about divorce, said the country's bifurcated politics and culture had created irreconcilable differences that demanded a splitting of so-called red and blue states.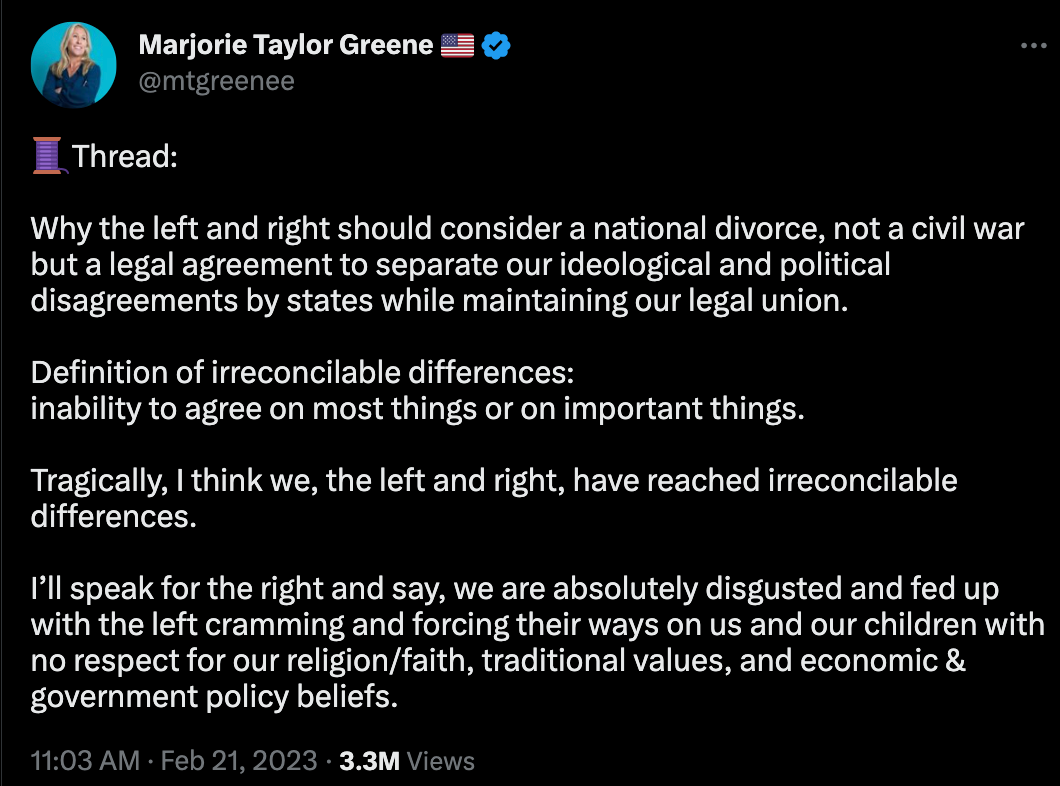 Taylor Greene's proposal included a wish list of conservative goals for "red" states in this national divorce, including no right to public education, no taxes, and freeing Republican-controlled states to poison the environment to their heart's desire.
Her lunatic tweet thread sounded more like a Roseanne standup routine than serious public policy, including lame pass-aggressive attacks on trans folks and immigrants and everyone else for whom the right has visceral hatred. In Taylor Greene's deranged national divorce scenario, so-called blue states would have "government controlled gender transition schools." I hope whichever MTG intern came up with that zinger got a bigger lunch stipend.